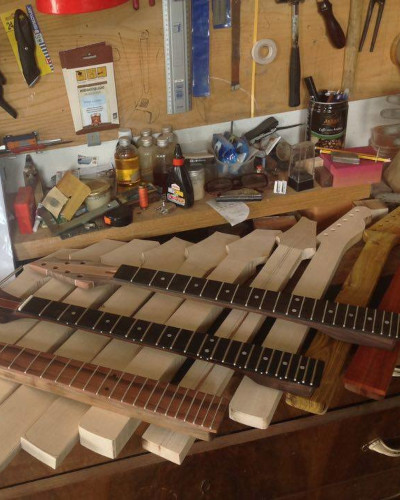 COSTRUZIONE DI PARTI SU MISURA PER STRUMENTI MUSICALI // CUSTOM GUITAR NECKS AND BODIES.
SMG Custom Guitars crea manici, corpi ed altre parti di chitarra e basso custom su misura e standard! per info scrivete a liuteria@smguitars.it o tramite il form che trovate in fondo alla pagina. Choose the woods, the scale, the frets, the shape, the radius, ask for advices, we build your guitar and bass neck or body handmade with passion and we ship worldwide!
Il laboratorio artigianale SMG dal 2017 crea 100% a mano manici, corpi ed altre parti per chitarra e basso su misura e personalizzati. Richiedi un preventivo o prenota un appuntamento per visitare il laboratorio e progettare insieme a noi il tuo strumento artigianale. Di seguito trovi qualche esempio di manici artigianali ed altre creazioni su misura che abbiamo eseguito negli anni. SMG Custom Guitars supporta il made in Italy, tutti i legni vengono acquistati da segherie locali e vengono selezionati grazie all'esperienza dei nostri collaboratori. Qualità artigianale con produzioni totalmente fatte a mano, garantita la massima attenzione ai dettagli con passione e dedizione.
REQUEST A QUOTE / Richiedi un preventivo
Contact us and tlet's talk about your custom neck and body on liuteria@smguitars.it. We ship worldwide!
Richiedici un preventivo per il tuo manico per chitarra o basso artigianale. Progetta con noi dai legni alla forma e tutte le specifiche. Contattaci anche su liuteria@smguitars.it. Spediamo in tutta Italia!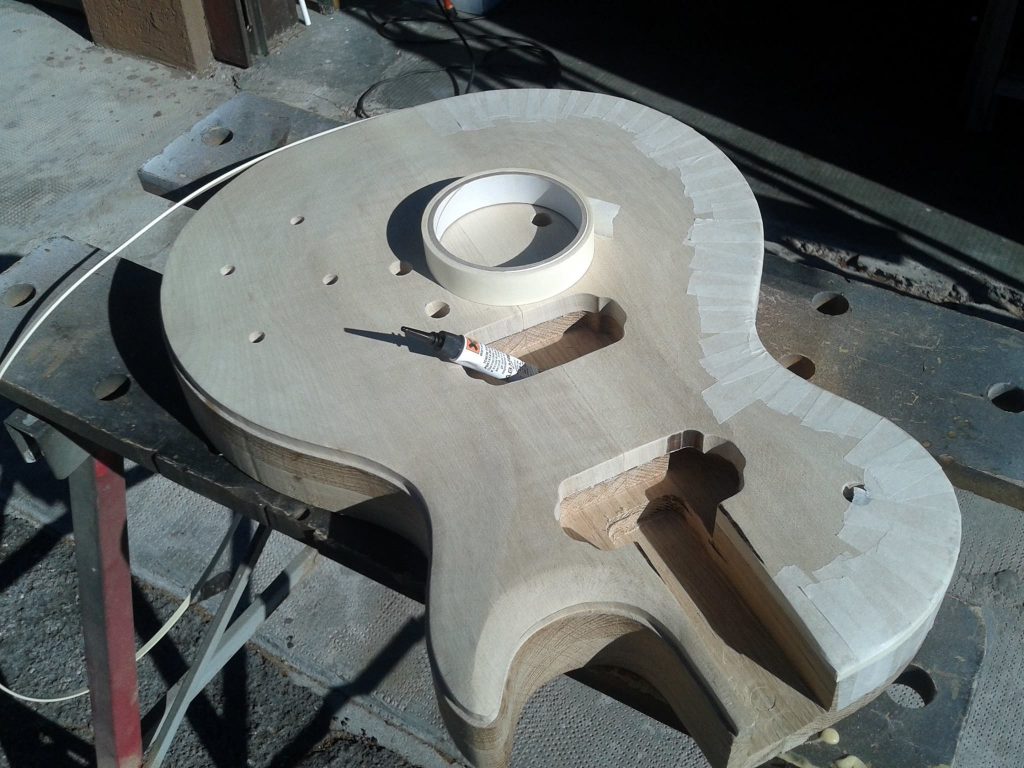 Laboratorio
via Monte Comun, 31 – 37057
San Giovanni Lupatoto – Verona
Chiamaci
Chiamaci subito a i numeri
351 811 0353 / 342 778 1505
Sede Legale
via Lazzaretto, 26 – 37133 – Verona
SMG Custom Guitars di Erika Bissoli
P.IVA: 04825390232